The red carpet season started with a bang with the 74th Annual Primetime Golden Globe Awards which just set the standards for the upcoming awards shows at Hollywood. The stars came out in their finest for the major award show of the year. Every star embodied the glamour of the night but, there were some who shined a little brighter than the rest and some
who just left a bad mark at the most prestigious award function with their disastrous outfits for the
night.
These were the stars which shone brighter than even the North star, at the red carpet…
1.Lily Collins
Lily Collins looked like a princess in an ancient-rose-colored, Zuhair Murad Couture gown.
Even if one is not a fan of romantic ball gowns, you cannot deny how well  her red lip and braided updo pairs with the fairy-tale dress.
2. Jessica Biel
Jessica Biel, Justin Timberlake's better half looked stunning in a plunging Elie Saab gown. This, we can say  was, modern couture at its finest, with the black and white print and 3-D appliqué.
3. Evan Rachel Wood
Evan Rachel Wood stayed true to her personal style. That coupled with her confidence for sporting a menswear-inspired Altuzarra ensemble deserved praise in the book.
4. .   Sarah Paulson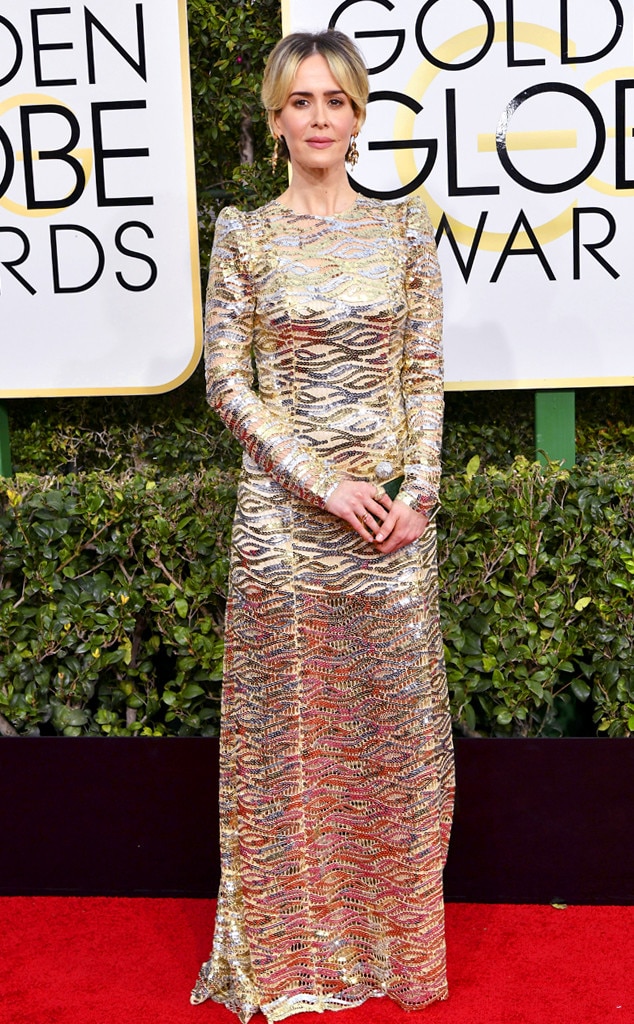 Sarah Paulson always dresses to win, especially, she surely won in this Marc Jacobs gown with golden shimmer  all around her dress.
5. Viola Davis
Viola Davis dazzled in a yellow gown like no other. There was a simplistic grace with which she carried the Michael Kors Collection and that made all the difference.
Now, check out the misses of the show…
1.  Priyanka Chopra
Priyanka Chopra, our very own Indian beauty who bombed Hollywood with her acting and singing skills, sadly could not create a mark with her golden, Ralph Lauren gown with a plunging neckline.
2.Nicole Kidman
Nicole Kidman was at her worst as far as this year's awards are considered. The silver sheer floor-length gown was stupendous but not the draped sequined sleeves. And that frosty white net at the bottom is just again a disaster.
3. Sophie Turner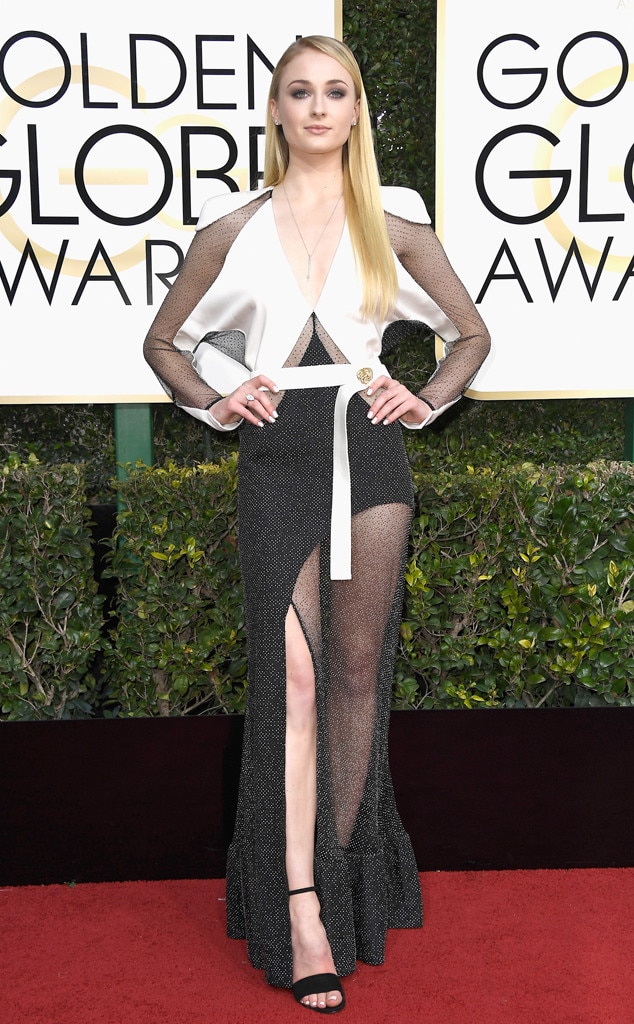 Sophie Turner, usually a red carpet darling could not impress with her Louis Vuitton dress, giving fashionistas some serious questions like was it a slit, a sheer panel, shoulder pads et al.
4. Carrie Underwood
Carrie Underwood ditched her typical princess-style gowns for something more modern panelling but  unfortunately, the pink Iris Serban dress inspired a lot of frosting memes.
5. Sofia Vergara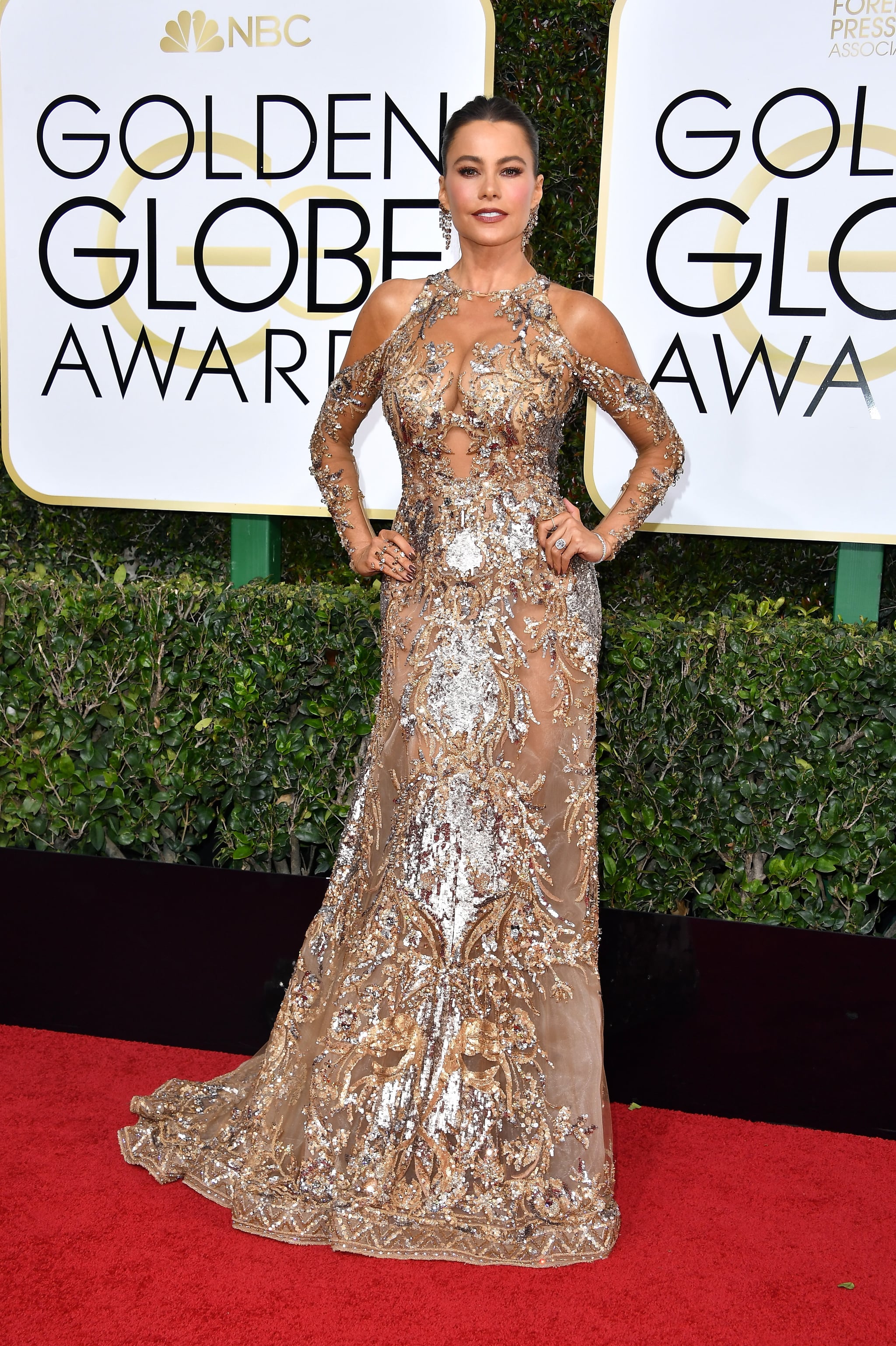 Sofia Vergara looked disastrous in this Zuhair Murad gown, giving so many freezing shoulders.